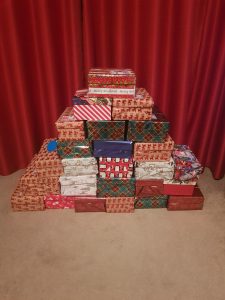 The group are delighted that the Explorer Unit and Spitfire Beavers made up a total of 24 'Love in a Box' gifts for the Mustard Seed Relief Mission.
This week they will start a long journey to their recipients in Eastern Europe so that they arrive in time for Christmas.
Thank you to everyone who donated items – your generosity is much appreciated.