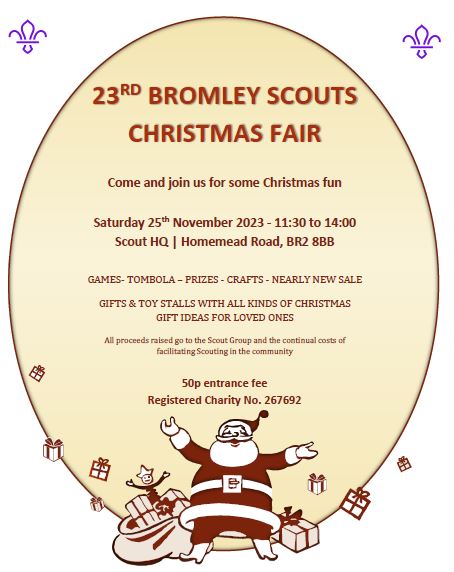 It's only 9 weeks until the next fund raising event on Saturday the 25th November which will be the Group's "Christmas Fair". Please put the date in your diary so you can attend, have some fun and buy some bargains!
Could we please just remind you that we would be very grateful for any donations of unwanted gifts or nearly new items of toiletry/jewellery items and complete toys and jigsaws which can be delivered on a weekly basis to the HQ when your son/daughter goes to their Scout meeting.
All monies raised at this event will go directly to the Group Funds which are used for the maintenance of the HQ and general running of the Group.
Your support would really be appreciated.
David Wilcox
Fundraising Committee Chair