This week 7 people from the group have begun their journey to the World Scout Jamboree in West Virginia, USA. The World Scout Jamboree is the largest camping event organized by the Scout Movement, gathering as many as 50,000 Scouts and leaders every four years from more than 200 countries and territories.
On Thursday Patrick Walker jetted off to be part of the International Service Team (IST). The IST is an army of volunteers who help with a whole range of tasks and activities to enable the Jamboree to run smoothly for all of the Young People.
This morning (Saturday) 6 of our Explorers departed from Heathrow with the rest of Greater London South East Unit (Unit 25). The group wish Alex Costello, Katie Ainscough, Sydney Codalli, Charlotte Miles, Megan Ward and Jordan Bartlett all the best for their Jamboree. We can't wait to hear all about it when you get back.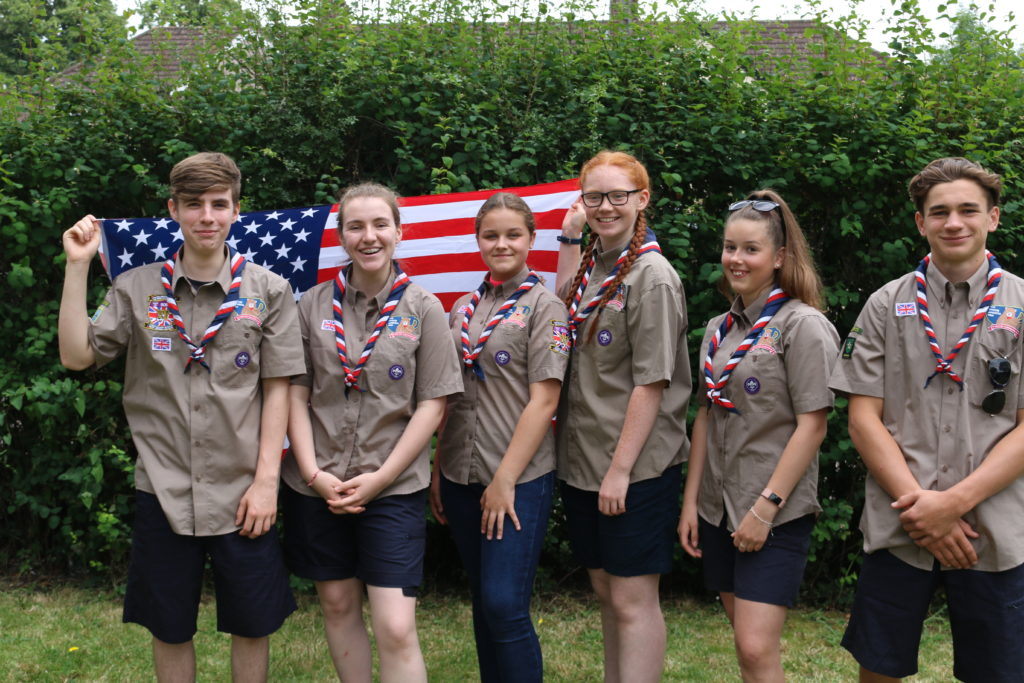 The group is very proud that so many members of the group have been selected to be a part of the World Scout Jamboree. You can keep up to date with Unit 25's adventures using the following:
Facebook – www.facebook.com/Unit25Bobcats/
Twitter – www.twitter.com/unit25wsj
Instagram – www.instagram.com/unit25wsj19