We are delighted that our planning application for the HQ Extension has been approved by Bromley Council.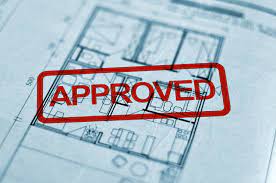 This give us the green light to start planning the works in more detail, start the mammoth fundraising task, completing grant applications and then get started on the works.
How can you help?
There are a number of ways in which you can help, including:
1) Keep an eye out for a number of fundraising events that will be organised to support this project.
2) Let us know of any fundraising ideas that you may have.
3) If you are aware of any grants that you think might be suitable for us to apply for then please let us know.
4) If your Employer runs matched funding schemes and/or corporate volunteering opportunities then please get in touch – there are a variety of ways in which this can be of use.
5) If you know of any local construction / building companies who specialise in constructing small extensions and/or bathroom renovations, please pass their details onto us.
6) In due course we may look to do some of the simple preparatory works ourselves, so please keep an eye out for working parties that may be arranged in the future.
7) If you would like to join the small working group that is looking into the fundraising and then delivery of the works, then please get in touch.