Each February the group have to submit their numbers for the annual Scout Census.
We are really proud to be one of the largest groups in Bromley and be providing high quality Scouting to 145 Young People. This wouldn't be possible without the countless hours given up by over 35 volunteers.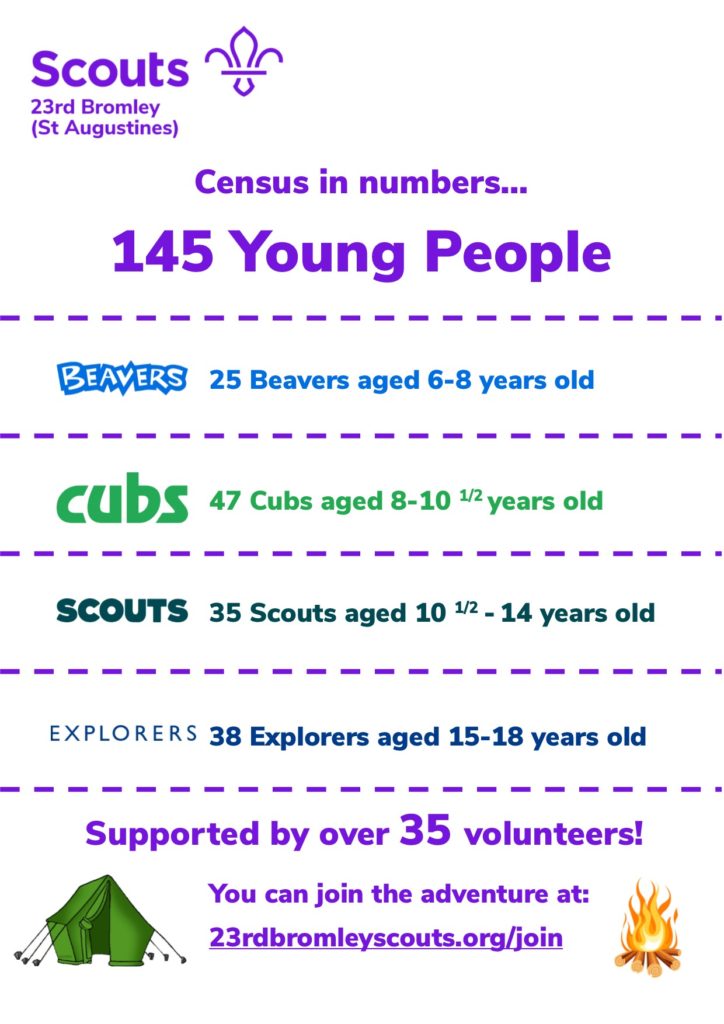 If you are interested in getting involved in the adventure, either as a Young Person or adult volunteer then just click here.