After the resounding success last year, one of our Young People (Oliver Ward) will once again be selling chocolate poppies after Remembrance Day Parade.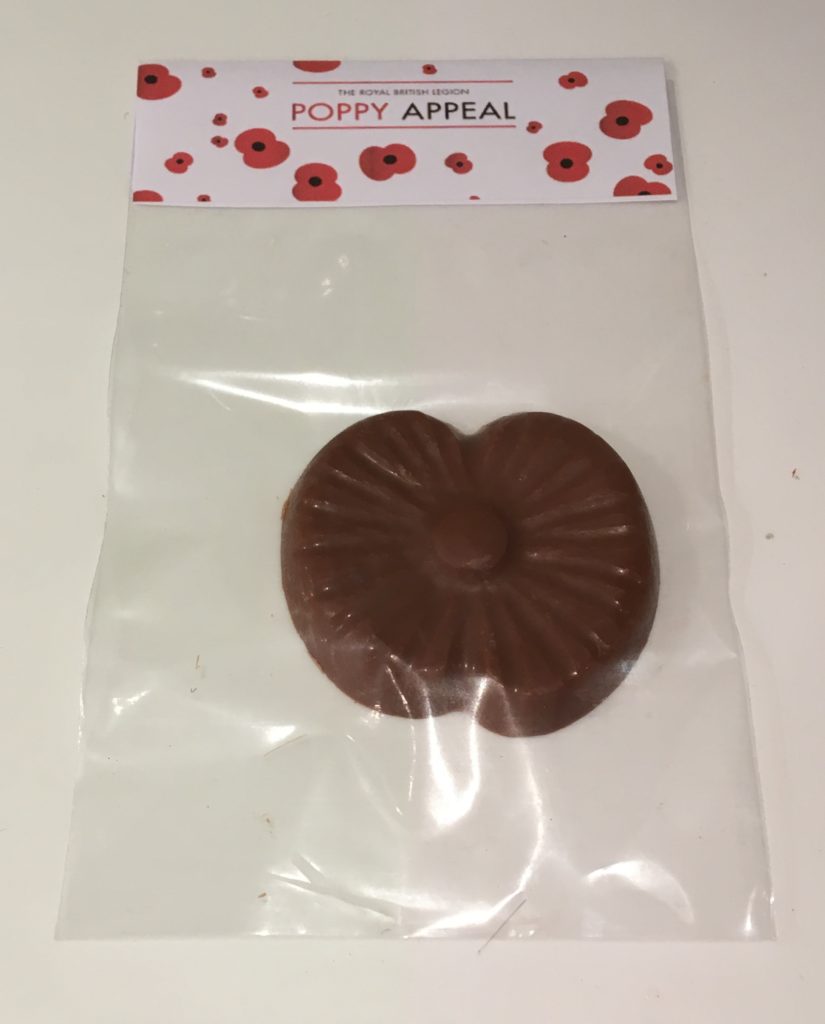 They will cost 50p each and all ingredients are listed on the back. All funds raised will be donated to the Royal British Legion.
They sold out really quickly last year so make sure you are quick to avoid disappointment…
As a reminder, please meet in the HQ at 10.00am on Sunday in full uniform.