The 23rd Bromley were delighted that a number of our volunteers were chosen to support the Coronation celebrations for King Charles III.
They were part of 540 Scout members across the UK, overseas territories and commonwealth Scouts who helped ensure everything ran smoothly. They were nominated and then selected from 1000 Scouts.
They spent a few days spent at Giwell Park (the home of Scouting) for training and meeting other team members, before helping at a variety of events in London over the weekend.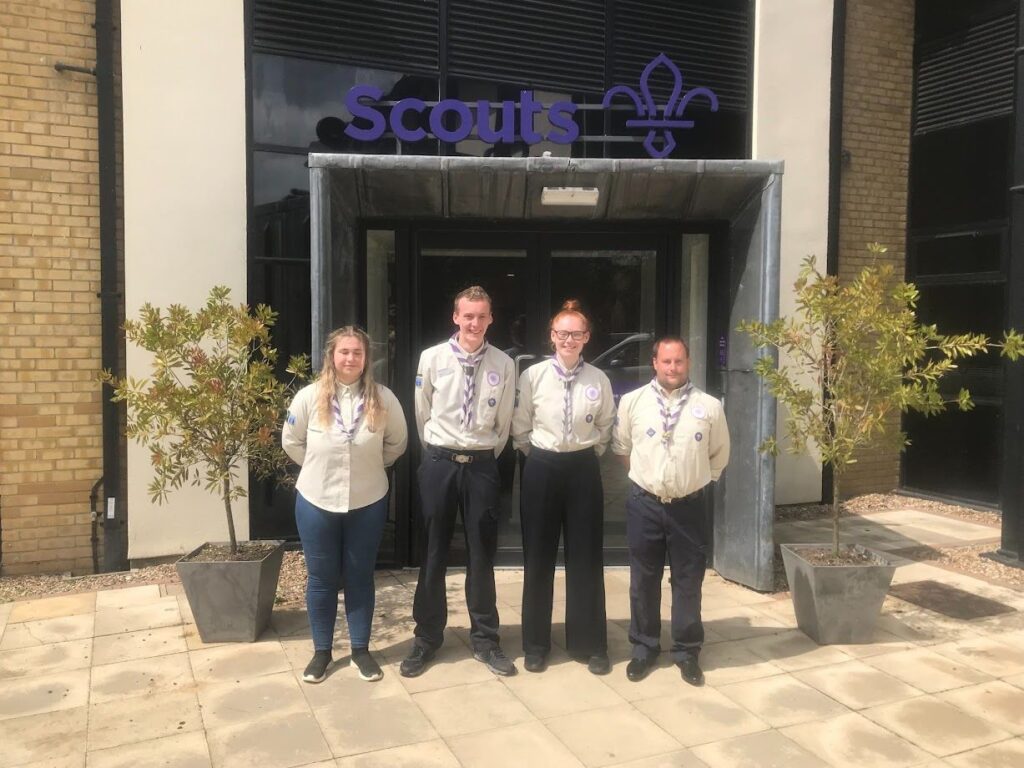 Matthew Higginbottom, aged 20 said: "As a Scout, I promise to do my duty to the King, therefore I was privileged to have had an opportunity to fulfill that promise during such a momentous and historic occasion. My duties were to provide assistance and wayfinding to the public during the screening of the concert in St James's Park on Sunday evening. I was able to contribute to the smooth running of the event and ensured that everyone was able to enjoy the celebrations. This opportunity also allowed me to make new friendships with Scouts from across the UK and Commonwealth as we celebrated together at Gilwell Park over the course of the weekend with a variety of activities."
Charlotte Miles aged 19: said "I had the amazing opportunity to attend the Kings Coronation in London and volunteer at St James' Park for the Coronation Concert screening. I was stationed at an information point to help the public with directions and providing information about the event. I also gave out flags and emergency contact wristbands to families. I feel extremely grateful and privileged to have been selected to represent Scouts at this historical event, as it was such an incredible opportunity that I will never forget! As well as the Coronation, I also really enjoyed staying at Gilwell Park for the weekend and meeting all the other Scouts from the UK and Commonwealth. It was great to learn about others experiences of Scouting across the world and come together to share stories and songs!"