As the Scout Group is entirely self-funded we are always looking at new ways to raise additional funds.
We have recently registered the Group to receive 0.5% of all eligible purchases on Amazon Smile if you attribute them to the 23rd Bromley (St Augustine's) Scout Group.
AmazonSmile is the same Amazon you know. Same products, same prices, same service.
Support our the Scout Group by starting your shopping at smile.amazon.co.uk.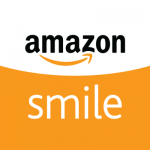 AmazonSmile is now available in the Amazon Shopping App to all AmazonSmile customers using supported Android devices. To do so just follow these simple instructions:
If you have the latest version of the Amazon Shopping App, open the App on your Android device.
View Settings and select AmazonSmile.
Follow the in App instructions to complete the process.