On the weekend of the 10th-12th February the Scout Troop enjoyed a chilly but fun camp at Wilberforce.
The Scouts who took part were a great credit to the group, and didn't let the cold weather and snow on Saturday spoil their weekend.
Activities throughout the weekend included a hike to Christmas Tree Farm, team building challenges, making Dutch Arrows and a campfire to warm everyone up! A number of the Scout Troop were also presented with badges that they had earned in recent weeks.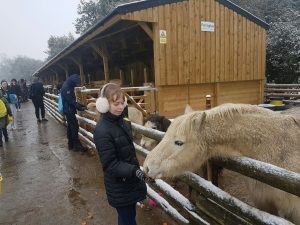 Thanks to all the leaders who organised a fantastic weekend for all of the Scouts.